Ever wandered what a cow-overlord would look like? Moo Lander is an action-adventure RPG with Metroidvania elements featuring an epic story about cows and milk. In the game the milk is the purest and most effective resource. You will unlock a unique arsenal of milk weaponry and defenses, while stranded on a dangerous alien world with your faithful ship AI.
You will also be able to get together with your family and friends and have lots of fun with Moo Lander's up to 4 people couch multiplayer. With vastly different modes to play, you will be able to face each other in a variety of ways. You can even take control of the Mighty Cows and experience an entirely new skill-set, then go up against the heroes of the story in order to protect your Milk!
Moo Lander is coming to PCs and Consoles (Xbox, PlayStation, Nintendo Switch) in Spring of 2022.
Moo Lander key features:
Gotta tame them all: battle the mysterious Mighty Ancient Cows – the bosses of Moo Lander. There are over 20 distinct cows in the game, each with her own special move set and cinematically crafted fight sequence.
Unleash the Milk: almost all of The Landers' tech is powered by milk! You have to choose your weapons and play style – will you utilize The Milk Saber and The Milk Shield like a melee-oriented milky knight, or will you snipe from afar with The Milk'a'chine gun? Or you can be a milk ninja using The Mooriken.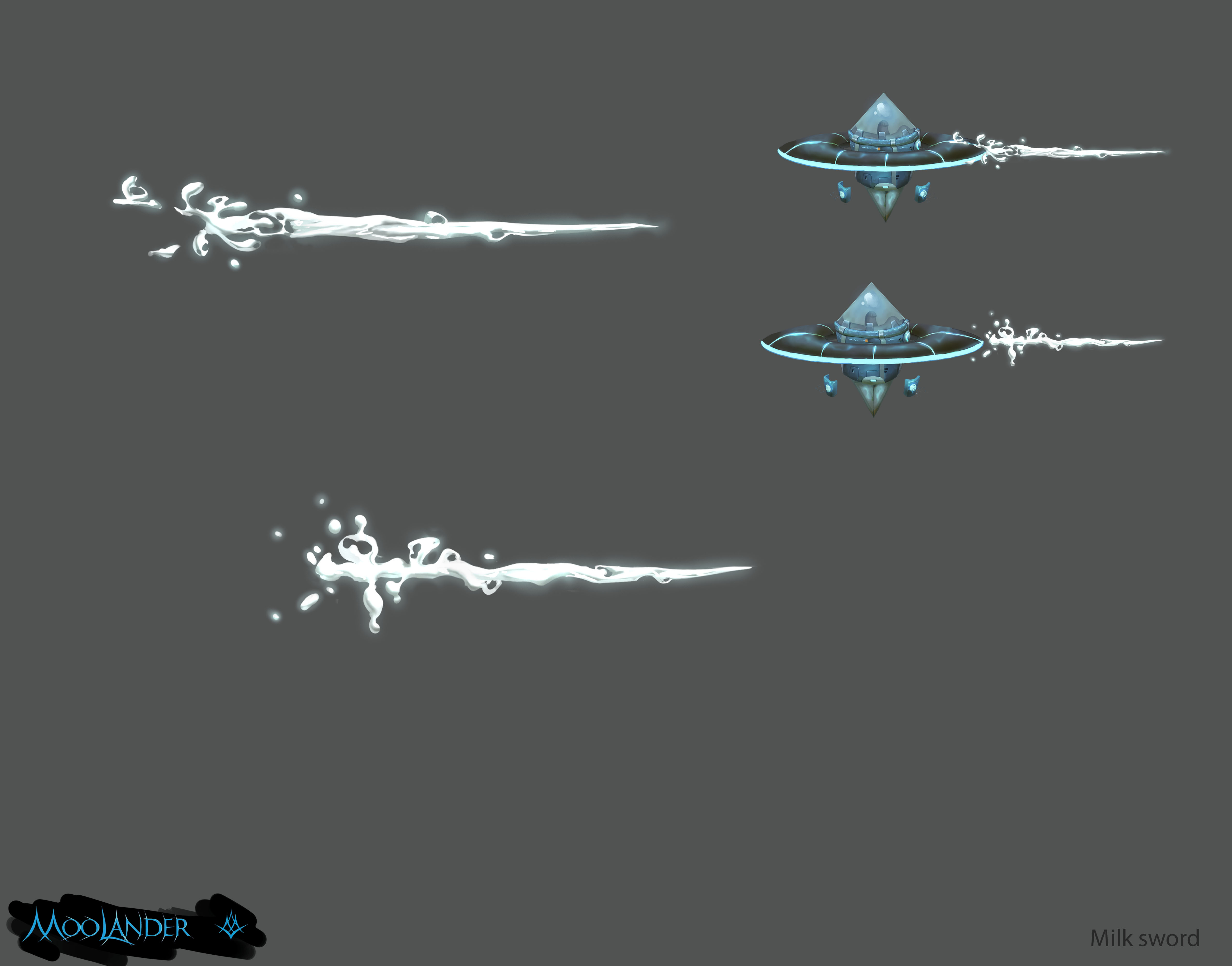 DNA research: defeat enough enemies on Mars to gather their DNA and establish sophisticated research. Apply this research to your own ship's technologies and deploy the special Camouflage Modules. Each module gives you a technical edge over your adversaries.
BattleMars: there are enough sentient life forms on Mars to give you trouble, stopping you on your crucial mission to save your dying civilization. You will challenge your gamer skill with both flora and fauna, as every single enemy has its own, distinct AI, as well as two different forms of attack.
Be the best Lander you can be: gain experience with every enemy defeated, level up your ship, unlock new abilities. There are three different types of unlockable skills – The Non-lethal attacks, The Lethal Attacks and The Defense Abilities. Furthermore, as you progress through the game, a number of innate, hidden abilities will unlock for special occasions.
Puzzles and Adventures: what's a beautiful, awesome platformer without puzzles? Throughout Moo Lander, you will come across tricky environmental puzzles, some physics ones and of course – an epic story with many surprising plot twists.