Steam Next Fest begins on Feb 6th – from that day players around the world will have a week to check out demos of upcoming games. Publisher Games Operators has prepared four games to try out during this event.
From fighting zombies on real world maps, through dispatching envoys in a medieval kingdom to sorting trash… Games Operators offer unique gameplay and experiences for a variety of players.

Infection Free Zone

https://www.youtube.com/watch?v=nBbVO5tMBn0
A zombie apocalypse in your backyard – thanks to data taken from OpenStreetMap lead a group of survivors in any place of the globe, from your hometown to the world's largest cities.
Keeping your people alive and creating a new society will require scavenging ruins, rebuilding structures and defending against zombies and raiders. Try out your skill in this unique blend for survival and RTS gameplay.
On Feb 10th at 4 p.m. GMT the developers will host a stream on Steam – we invite you to watch the gameplay and ask questions about the game.
Presskit
King's Orders
https://www.youtube.com/watch?v=4N-JXPFJkPY
Information is one of the most powerful weapons in warfare. Feel like a real medieval monarch and dispatch envoys all along Europe to wage war with other kingdoms and dutchies. Before even the radio or telegraph, your commands take a long time to travel and your messengers can be intercepted by the enemy. Find a strategy that will allow your dynasty to reign over the ages. Who knows… maybe you'll even find a solution to the two generals' problem?
Presskit
https://www.youtube.com/watch?v=Wu9oEtY6f-A
Delivery INC
https://www.youtube.com/watch?v=p3XEtlt9Fcw
Build a fleet of delivery cars to transport passengers, packages and meals in any city in the world. Time is your enemy and you have to decide in mere seconds which driver should handle which request. Will you manage to get to an important package before the pizza gets cold? Or maybe taxi services are more lucrative? Decide fast, because nobody likes waiting. Each one-star review will hinder your reputation and business.
Presskit
Sorted!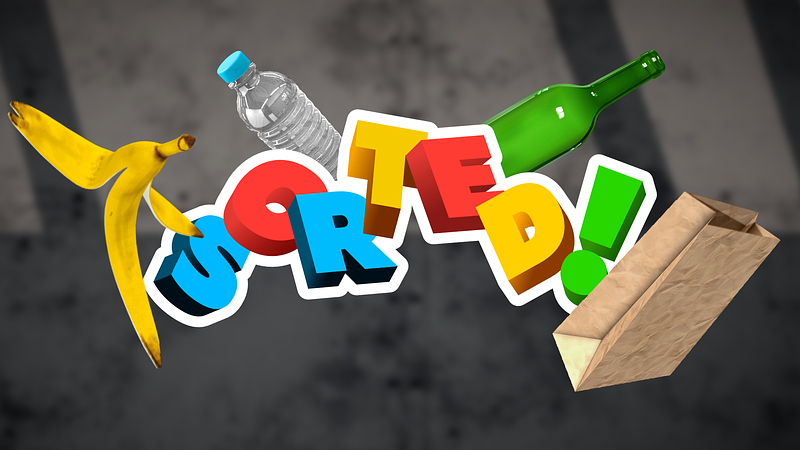 https://www.youtube.com/watch?v=G02f-Aih6lk
Did you know that your polar fleece hoodie is made of recycled plastic? Do you put extra care into throwing trash to the right bin? Do you know why in some countries a milk box is considered to be metal? See what happens with your trash on the next level. Look for valuables in people's trash and fight against the clock to sort each material type. Share this work with your friend in co-op and achieve great combos by hitting the conveyor belt rhythm. The planet will thank you for what you learn while playing this game.